Admin Professionals Day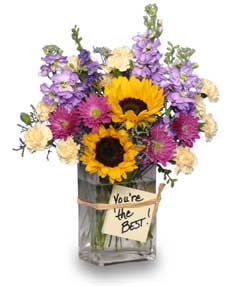 YOU'RE THE BEST!
Arrangement
Honor the secretaries and administrative professionals at your workplace with beautiful flowers from RUTH CHASE FLOWERS. Express your appreciation with a fresh flower bouquet... it's the perfect way to say 'You're the Best!' Call us to schedule delivery or order online 24 hours a day.
More Info
Show your team how much you care this Administrative Professionals Day by sending a bouquet of fresh flowers. Your staff will be delighted to receive a special gift from you and will be able to enjoy them all week long! Administrative Professionals Day is all about showing your appreciation to your staff. Let RUTH CHASE FLOWERS take care of everything for you, all you have to do is call, click or stop by!